Past Guests at Anime-zing!
2012 Guest List
Johnny Yong Bosch
Johnny Yong Bosch got his start as Adam Park on the Power Rangers. Since then he's starred as the voice of main characters including Vash The Stampede (Trigun), Ichigo Kurosaki (Bleach), Renton (Eureka Seven), Kiba (Wolf's Rain), Lelouch (Code Geass), Itsuki (The Melancholy of Haurhi Suzumiya). He also plays top characters in tons of other shows, including Akira, Beck, Durarara!!, Sengoku Basara Series, Last Exile, and Tales of Phantasia among many others.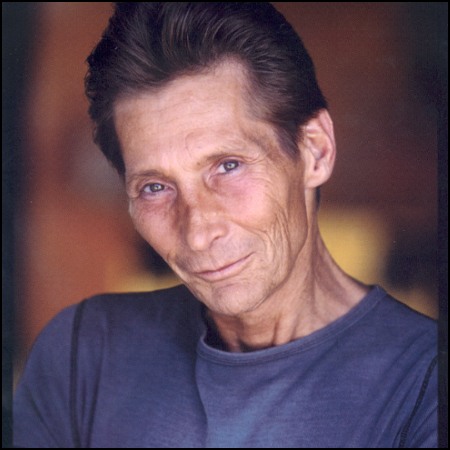 Robert Axelrod
Robert Axelrod is most well-known and loved for his voice as Lord Zedd in the Power Rangers. Robert has also voiced characters in Digimon and many other shows, while also being featured in movies and beyond. Being in showbusiness since childhood, Robert's career has included everything from voice overs to stage theater to feature films. He's been in films like "The Blob," and has made TV appearances on "Star Trek Voyager," "Ted and Eric's Awesome Show," and others. He was a regular character on Saban Entertainment's "Wowser" series (as Ratso Catso), "Journey To The Heart of the World" (as Scarface), "Hallo Spencer" (as Elmer), and more. He just finished narrating the mockumentary "Safety First: The Rise of Women" and voicing four Anime series, "Gaiking," "Danguard Ace," "Captain Horlock," "The Adventures of Nadja," and "Fist of the North Star."
Sonny Strait
Sonny Strait does the voices of Lt. Maes Hughes in Fullmetal Alchemist, the gentleman thief Lupin the III, and also Krillin from Dragon Ball Z. In addition, he is Usopp on One Piece, the voice of Toonami's Tom, and he does roles from literally dozens of other shows as well. Beyond voice acting, he has been a writer/director on DBZ, Case Closed, and Lupin, while also being a celebrated comic artist, and creator of the independently published comic book series "Elfquest".
Cristina Vee
Anime and video game voice actress Cristina Vee has starred as voices including Mio Akiyama in K-On!, Nanoha Takamachi in Magical Girl Lyrical Nanoha, Kanaria in Rozen Maiden, Louise in The Familiar of Zero, and Aika in Aika R-16. She's also video game characters Alisa Bosconovitch (Tekken: Blood Vengeance) and even Lian Shi (Dynasty Warriors 7), addition to voices for Rune Factory Frontier, Avalon Code, Final Fantasy: Crystal Bearers, and many others. She was also cast as Haruhi Suzumiya in Bandai Entertainment's web marketing campaign, The Adventures of the ASOS Brigade.
Alan Evans
Alan Evans is the creator and artist of the #1 wrestling webcomic, Rival Angels. Rival Angels began in 2007 and has become a hit with critics, fans and professionals having been nominated for such awards as Best Comic, Best Long Form and Best Character. In addition, he's done spot illustration work for several wrestling companies and flatting work for The Dreamer, DC, Hi-Fi Color Design, Digital Webbing and many other independent studios. He loves drawing backgrounds, likes riding his bike and is also a fan of characters with the name, "Alan." Visit Alan online to check out his latest work, including Rival Angels at RivalAngels.com.
John Bivens
John Bivens graduated from Northern Illinois University. Since that time he has done work for Sam Costello's SPLIT LIP horror anthologies, the award winning COMIC BOOK TATTOO anthology, POPGUN volume 4, the READING WITH PICTURES benefit anthology, and OMEGA COMICS PRESENTS. He spends whatever spare time he can with his lovely fiancée Mallory. http://fishbones-illustrations.blogspot.com/
V is for Villains
V is for Villains is a new breed of entertainment. Mixing the visual styles of Steampunk, Carnival and Noir, with the musical taste of Nine Inch Nails, Prodigy, and your favorite film score; V is for Villains will take you on a journey through the imagination that your mother couldn't prepare you for. Most groups often say that they intend for "world domination"... V is for Villains might actually mean it....
Listen on • MySpace Music Player • Official Website
Eyeshine
Eyeshine four piece, "edge rock" band that features Johnny Yong Bosch as lead singer. Returning to Anime-zing! for the third year, Eyeshine's sound is like Yoko Littner is a bathing suit - very hot. Eyeshine has been touring around the country at conventions, with Johnny Yong Bosch as frontman, for the past seven years. Eyeshine's YouTube series on what it's like being in an unsigned band can be found at http://www.youtube.com/theeyeshineband and the band's official website can be found at www.eyeshine.net
Dance DJs
DJ Jinrei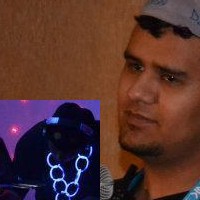 DJ Oso
PREYX
Lucid Beats